The Belull range of furniture
Surprising, innovative, refined and above all eco-responsible furniture!

Our motivation to launch a range of designer, contemporary and sustainable furniture was born from the idea of enhancing our production surpluses. From our flat profiles, round or hollow tubes, rectangles… We called on a Franco-Italian designer Emmanuel Gallina, who was enchanted and inspired by this idea. He was also won over by our family and Médoc culture business.
E. Gallina was moreover inspired by the elements which constitute the Medoc landscape and in particular the verticality of the vines, the pines, the alignment of the barrels, the cabins tchanquées, to design our range of furniture.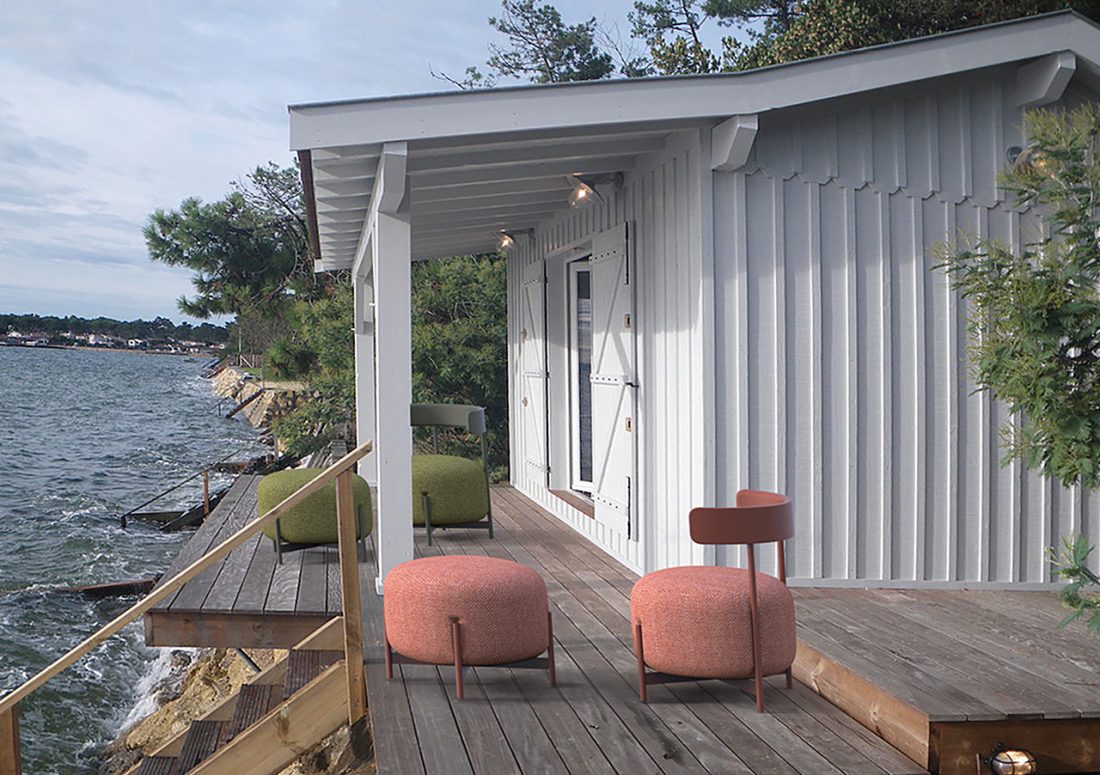 It consists of outdoor furniture: tables, stools, benches, coffee tables, high tables.
For interior furniture, we have, among others, lighting, headboards, nightstands, desks, shelves, consoles, dressing tables, ottomans and armchairs, coffee table, dining tables, meeting tables, custom-made cupboard doors.
You can discover this furniture directly on the website BELULL , or even, on site, in our exhibition space located in Hourtin, between the lake and the ocean.
What carbon brings to furniture
The carbon that structures this furniture is associated with wood, marble and velvet. This mix of materials gives all its charm to this furniture which fits remarkably into a contemporary or more classic universe, such as the Medoc castles. Pushing the limits, this is our motivation! The limits in terms of length, thickness, visuals must be unexpected.
Our furniture is timeless, attractive, and which marks its time. Thanks to our international culture, and our soul of travelers, we hope to seduce aesthetes from Europe or Asia, America or the East … Our range is intended for a refined clientele, who loves signed and high-quality products.
More information on www.belull.com