Epsilon Composite uses a wide variety of manufacturing processes (pultrusion, filament winding, machining, moulding from castings or overmouldings, etc.) as well as numerous destructive and non-destructive testing technologies.
Pultrusion
Pultrusion is an automated process that allows the continuous production of carbon profiles (24/7 production). Pultrusion of carbon fibre is the historical core business of Epsilon Composite, who has been the world leader for nearly 30 years.
The term "pultrusion" is the contraction of the terms "pull" and "extrusion". Extrusion is a continuous manufacturing process for plastic or metal profiles in which the material is pushed through a die of a specific shape. In pultrusion, the material is simply pulled through a heating die instead of being pushed.
At the end of the line, the pultruded profiles are then cut to the desired length, which makes it possible to obtain very long parts (up to 10km in length).
Learn more about the Pultrusion process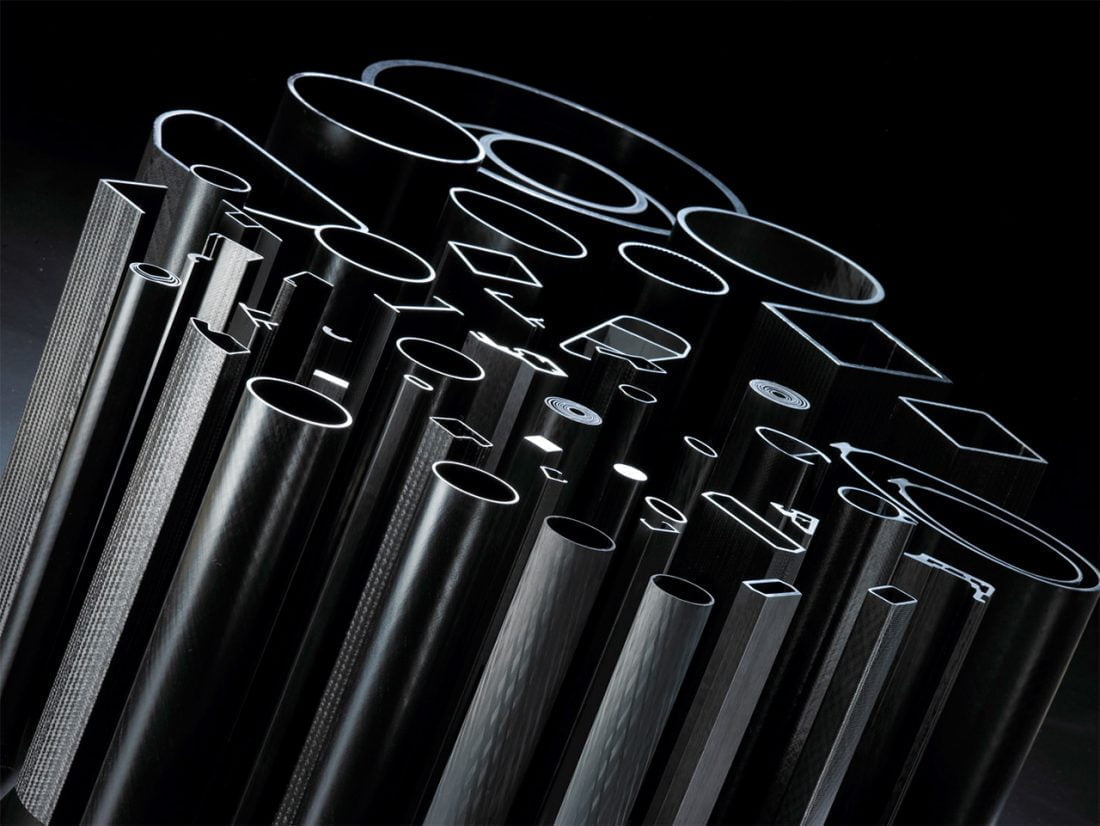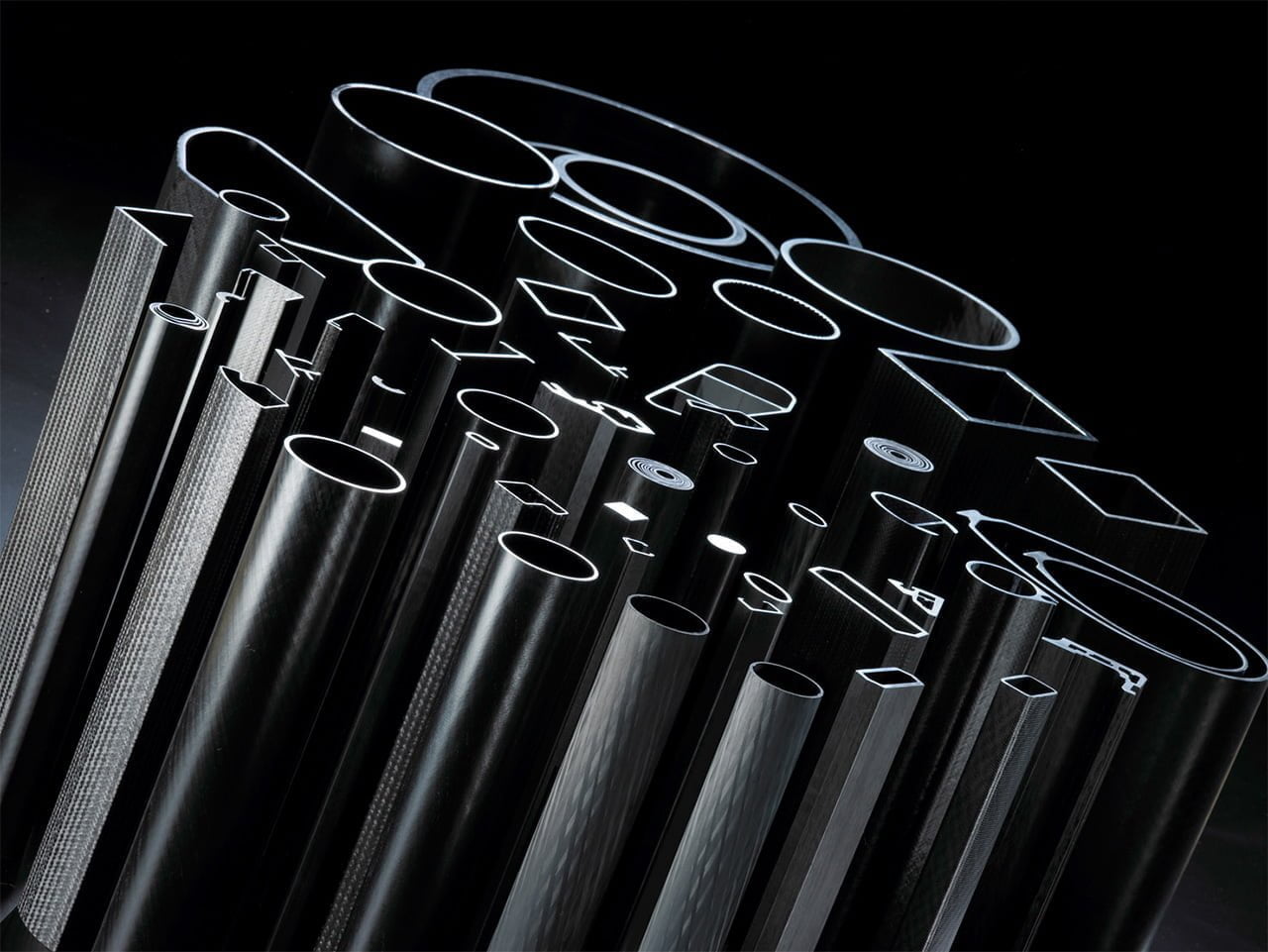 Pullwinding
Pullwinding is a variant of pultrusion in which fibres are deposited at various angles. Thanks to this patented technology, Epsilon Composite is able to achieve superior and more homogeneous mechanical performance than conventional pultrusion, without using expensive textile fabrics.
Learn more about the Pullwinding process

Some key characteristics of the products obtained through pultrusion & pullwinding:
Dimensions
Possible values
Possible geometric tolerances
Diameter
Ø3mm to Ø300mm
±0.05mm
Thickness
0.8mm to 20mm
±0.01mm
Length
Unlimited
(products cut into large bars or wound up to 10km on reels)
±0.2mm
---
K1: the combination of pultrusion and filament winding
K1 is a technology that has been pultruded by Epsilon Composite. It is used in addition to pultrusion to produce parts with large diameters (>Ø300mm) of unequalled stiffness and lightness.
In practice, Ultra High Modulus pultruded profiles are added between several layers of fibre wound around a mandrel, which gives the finished part a very high stiffness with an optimised weight. This makes it possible to benefit from the versatility of the filament winding process, while retaining the exceptional properties offered by pultrusion.
This process is used in particular to produce technical rollers as well as extra-large poles.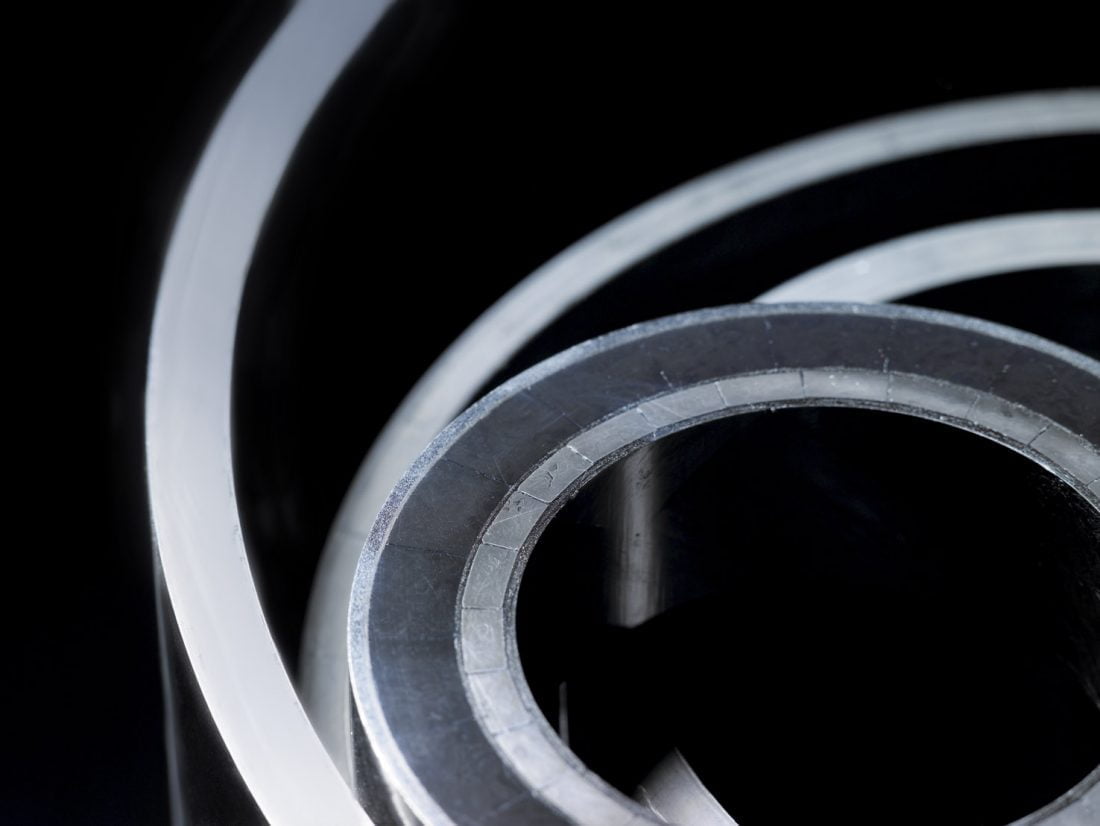 ---
Other composite manufacturing processes: infusion, RTM, hot pressing, etc.
In addition to pultrusion and K1, Epsilon Composite uses various traditional processes for processing composite materials such as infusion (VARTM) and moulding of prepregs. These processes are suitable for rapid prototyping, small series, or even for specific parts for our machine beams, lattice structures, etc.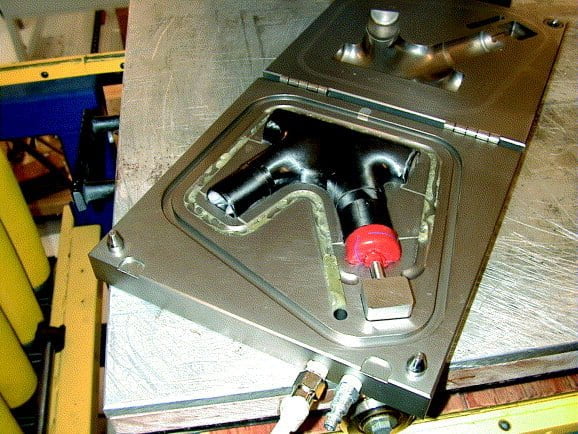 ---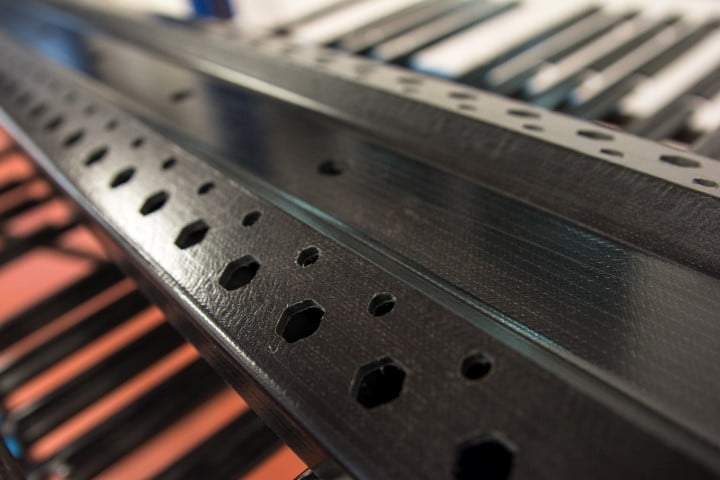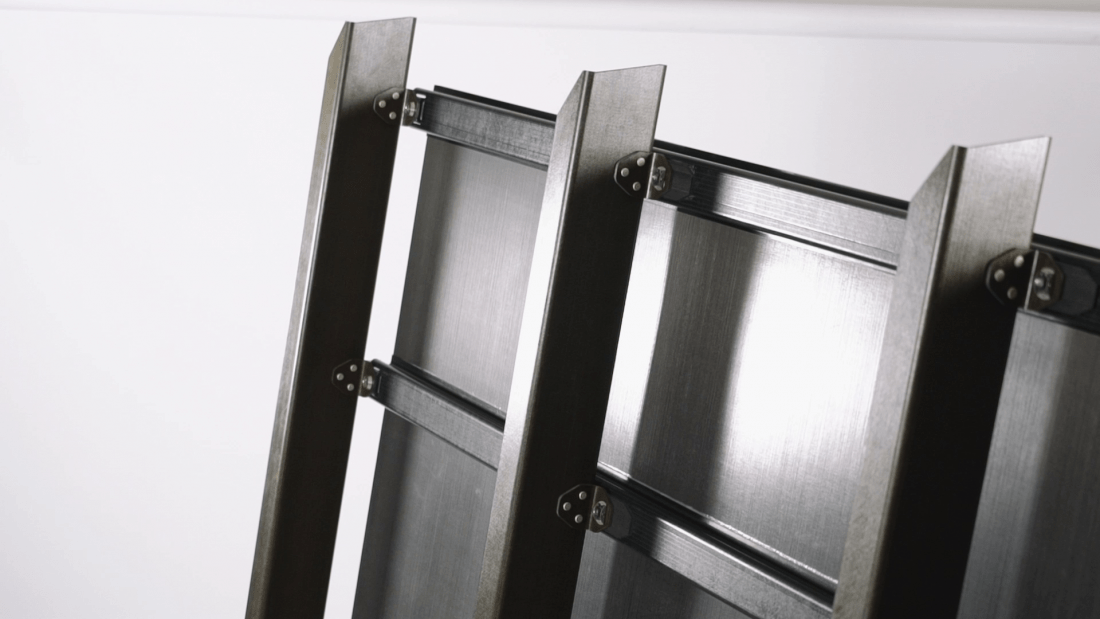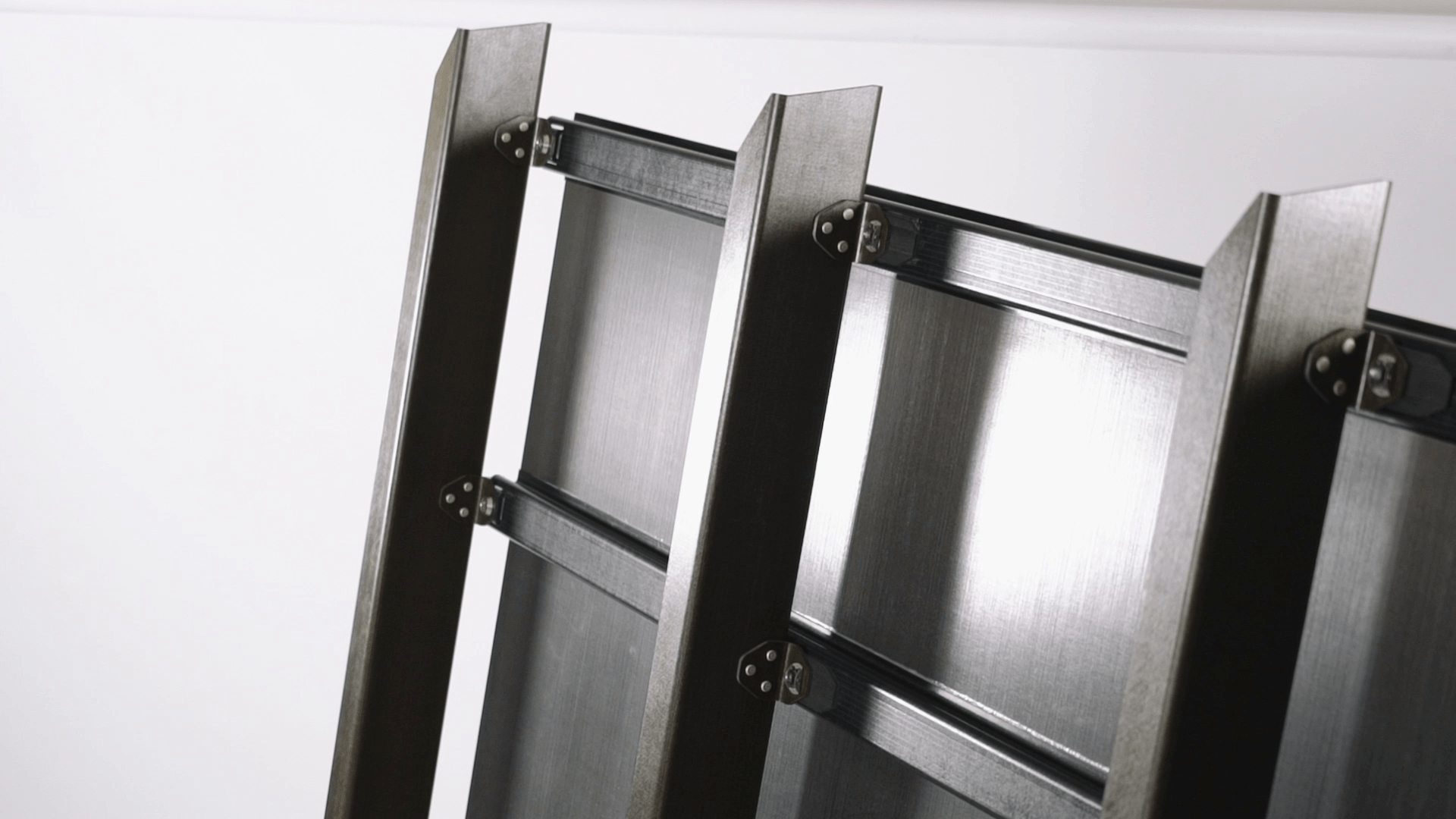 Thermoplastic overmoulding
The overmoulding of thermoplastic composites on our profiles makes it possible to carry out glueless assemblies in an industrial and controlled way.
This technology, patented by Epsilon Composite, is used in particular to manufacture adjustable rods, robotic arms or even lattice structures for our customers in industry and aeronautics.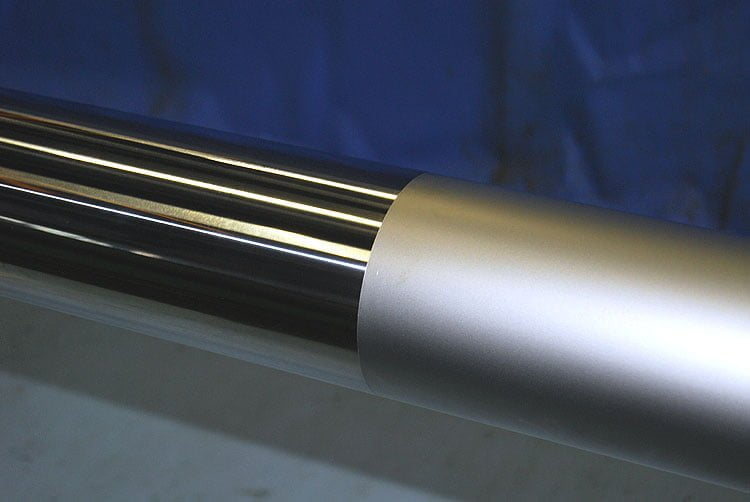 Paints & technical coatings
Painting & marking
Removal of surface coatings (chrome plating, ceramics, vulcanisation, etc.)
Integration of technical surfaces directly into pultrusion or filament winding (sacrificial layer, electrical insulation, abrasion resistance, calibration offsetting, etc.)
---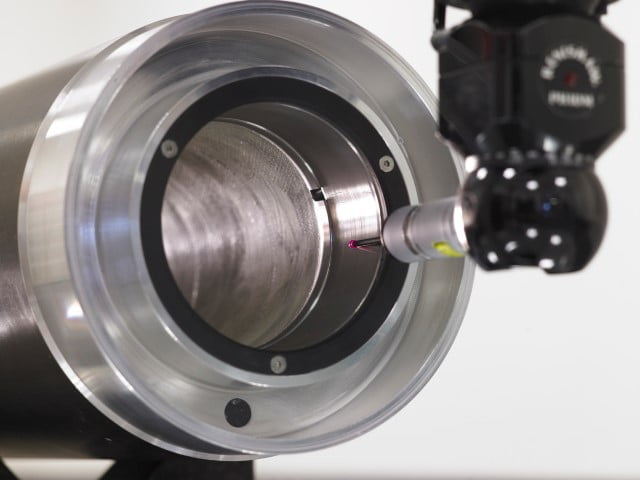 Three-dimensional control
Our characterization laboratory allows us to precisely check the dimensions of individual parts (using three-dimensional or manual inspection).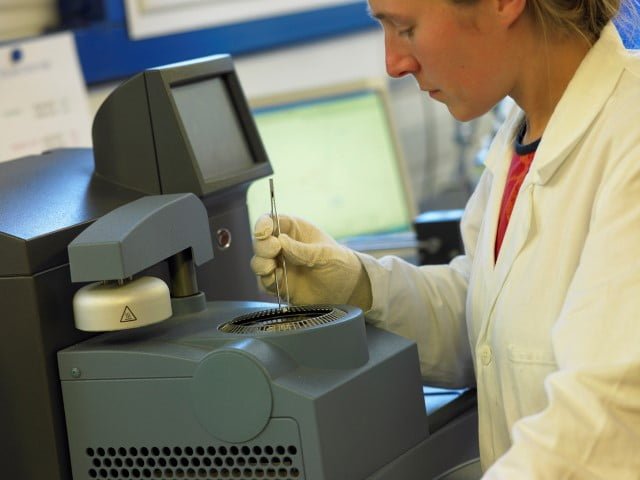 Physico-chemical control laboratory
Control of the physico-chemical properties of materials (Tg / DMA, DSC, microscopic observations, etc.) for production monitoring.
Our laboratory is an essential component of our R&D progress, and it allows us to test the performance of the innovative materials we develop, as well as to verify the consistency of our simulations through tests.
These tests can simulate ageing or environmental aggressions (UV, high temperature, humidity, contaminating fluids, etc.)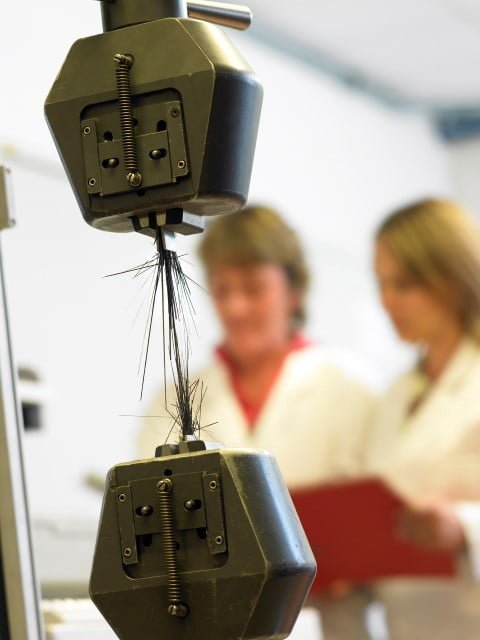 Mechanical characterisation laboratory
The control of mechanical properties through destructive testing (tensile/compression tests, bending, fatigue, ILSS, etc.) allows us to verify the conformity of the manufactured products to the customer's requirements.
As part of R&D it also allows us to confirm the validity of the theoretical dimensioning.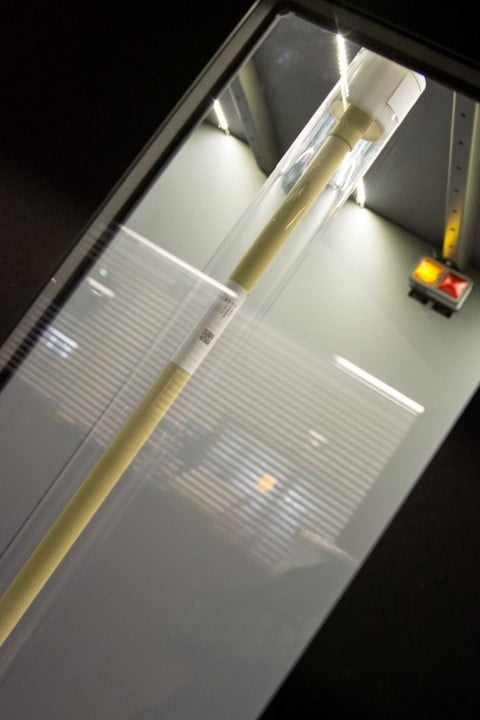 Non Destructive Testing
Epsilon Composite has developed expertise in several non-destructive testing technologies that make it possible to detect defects in the composite parts we produce (delamination, porosity, foreign bodies, dimensional variations).
These methods are particularly used in areas such as energy and aeronautics, where the conformity of parts is crucial for personal safety, as well as in industry, where it can be used to guarantee the good performance of the machines in which the parts will be installed.
Examples of main non-destructive testing methods used by Epsilon Composite:
Ultrasounds
Micro-tomography (X-rays)
Infrared
Acoustic resonance…