2017 Eco Néo-Aquitain Prize: Epsilon wins the grand prize for the Gironde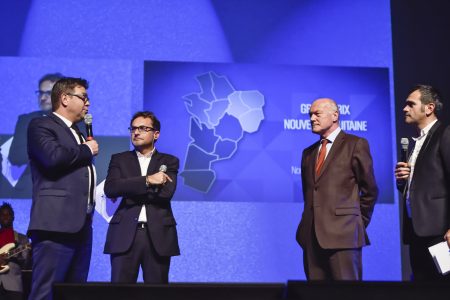 On Tuesday, 5th December, the Gironde stage of the 11th edition of the Neo-Aquitain Prize for this year was held.
Epsilon Composite won the export prize and will represent the Gironde department at the grand final. Alain Rousset, President of the New Aquitaine Region, presented the trophy to Epsilon CEO and founder Stéphane LULL at a ceremony broadcast live on TV7
Access the complete show on TV7 here
The entire Epsilon Composite team would like to thank the organisation and the competition jury.