Internal innovation awards : Epicure 2022 results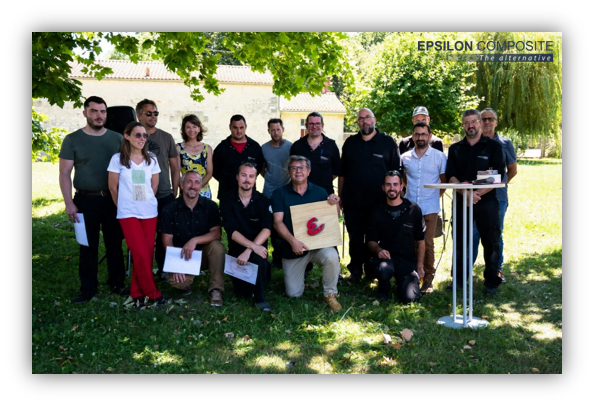 How can we reuse our composite and resin surpluses while innovating in a collaborative way ? Thanks to the Epsilon Composite internal Epicure competition ! The idea is to design and manufacture a carbon product while showcasing one's talents.
Throughout the product creation and developement phases, our inventors could rely on the technical support of Epsilons specialized volonteers (sales, production…). This years focus was : commitment, creativity and enthusiasm !
Congratulations to all participants ! This years Epicure Prize was awarded to « Epoxy resin Climbing Holds », the Jury Prize was awarded to the « Carbon fiber Equestrian Obstacle » and the Special Prize was awarded to the « Foldable carbon wooden shoe rack ».
More information about our commitment to sustainable development.