Presentation of the 2019 Neo Aquitaine Awards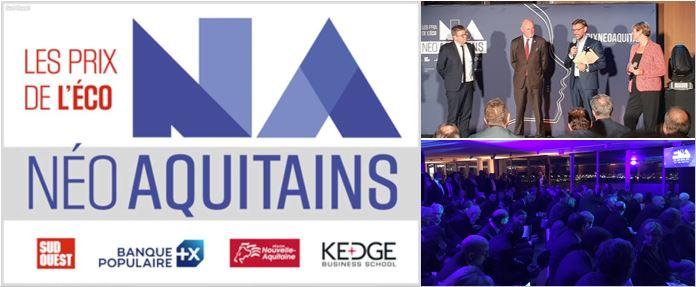 Winner of the 2018 Neo Aquitaine Prize of the Year, Epsilon Composite, is pleased to hand over the baton to Julien Dubecq from MECADAQ GROUP, who succeeds us.
The Eco Neo Aquitaine Awards recognize successful business leaders in the Nouvelle Aquitaine region and highlight the successes, projects and professional careers of these men and women who create, innovate, develop their companies and firmly hold the helm.
Organization Sud Ouest Eco, KEDGE Business School, Banque Populaire, POUEY INTERNATIONAL SA France.