Recruitment – Apprentice Production Line Operators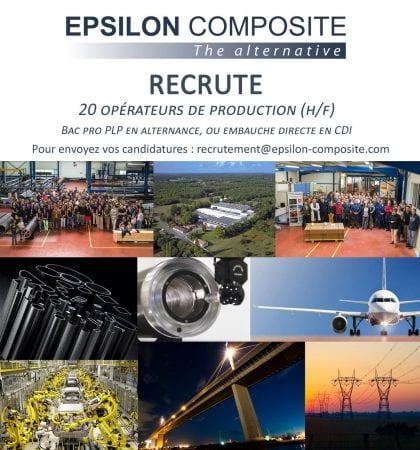 ⚡️ Do you have a BAC (general/technological or professional), do you live in the Médoc and are you looking for a future career?
–> Epsilon Composite offers you the opportunity to train by completing a BAC PRO PLP (production line operator) as an apprentice for 1 year, together with the Lycée Odilon Redon de Pauillac
At the end of this course, you will be offered a permanent contract to join our team, as long as you have demonstrated your commitment and skills. At this point, you will then be able to take part in internal training courses to continue to evolve and develop within a company that values its employees as much as its customers.
To join the September 2019 intake, please send your applications quickly ⚡️
Feel free to share this with your friends!