Composite cables can be used to replace traditional steel or stainless steel solutions in high-voltage power lines, ombilicals for the oil industry, ropes (for civil engineering, industry, etc.) or for load lifting applications (cranes, elevators, etc.)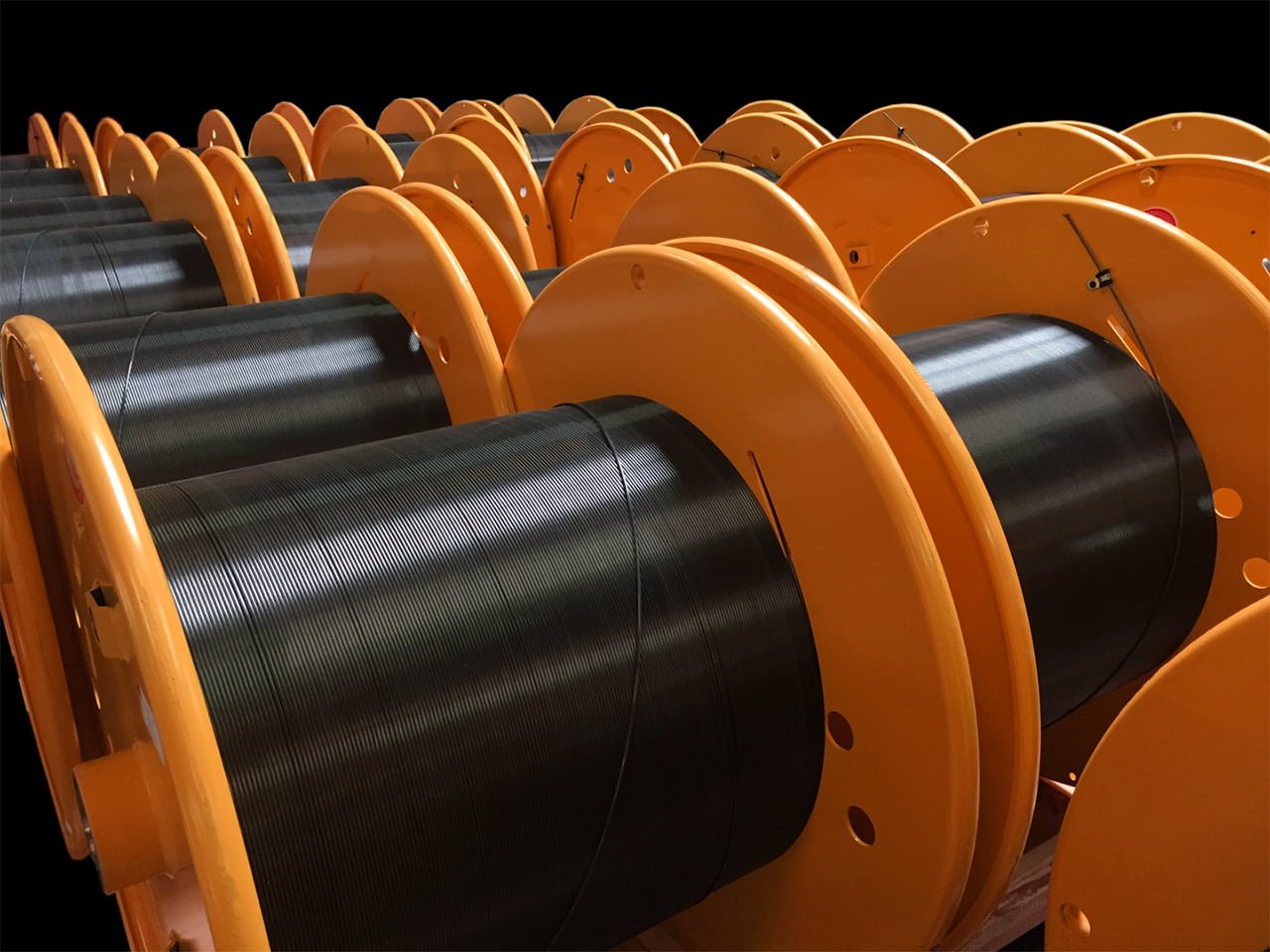 Composite cores and cables
Epsilon Composite's composite rods and cables combine lightness and strength to meet the most stringent requirements.
Epsilon Composite supply composite profiles in reels of up to 10 km in length, or custom at the desired length.
Profiles are manufactured in pultrusion, with a round shape (rods from Ø3 to Ø30 mm, or even greater if necessary), flat or specific shapes, according to your needs.
For electrical Transmission & Distribution lines, Epsilon Composite is among the leaders in the field of advanced conductors (within the "HTLS" family, or "High Temperature Low Sag"). Such conductors are critical to modernize powerlines in a fast and cost-efficient way, to double the ampacity or to decrease line losses by up to 30% (therefore decreasing Green House Gaz emissions).
Epsilon Composite Cable, our subsidiary company fully dedicated to this market, benefits from Epsilon Composite historical experience on pultrusion & composites, and relies on a worldwide network of stranders, accessorists & agents.
Visit Epsilon Composite Cable website




Epsilon Composite can also integrate additional functions such as a surface coating as well as tips/anchors and accessories (such as vibration dampers or suspension clamps).
The ends can be made according to your needs or specifications:
Metal tips
Composite tips
Fixing with or without gluing
Permanent or removable
Innovating and disruptive, or time-proven mature technologies,