Westgate, one of Australia's largest bridges, was expanded in 2010 using Epsilon Composite's Carbolam® solutions, becoming the largest project in the history of carbon fiber.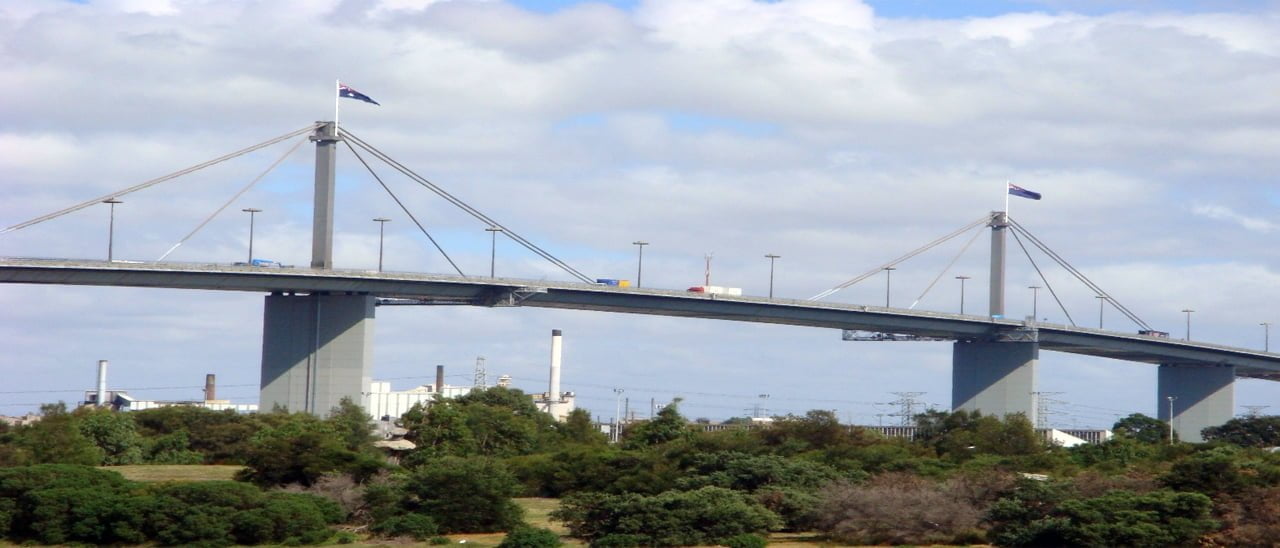 A major project!
The Westgate Bridge in Melbourne is a slender structure of 2.5 km in length, with a span of 336 meters in the center and a height of 58 meters, which had to be completely renovated and expanded in 2010.
The client: BASF
The challenge provide a very large quantity of high modulus plates in record time Carbolam® (in order to minimize the duration of the work and to immobilize the structure), while also guaranteeing a high level of quality to ensure the long-term safety of bridge users.
The solutions provided by Epsilon Composite : unrivalled production capacity to offer record delivery times, and perfect control of the pultrusion process in order to meet the customer's technical specifications.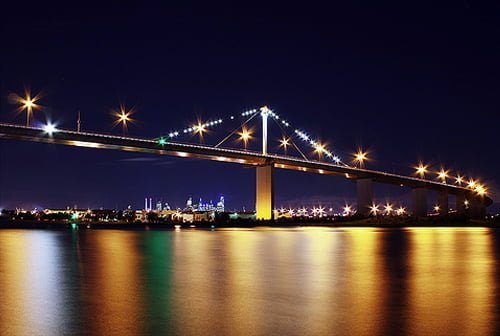 Result : Epsilon was selected by BASF for this project to reinforce the bulkhead on the upper surface by inserting more than 40km of Carbolam® carbon plates, making in total, more a total of more than 20 tons of carbon fiber used on the bridge.
With this, Westgate became the largest carbon reinforcement project in the world!